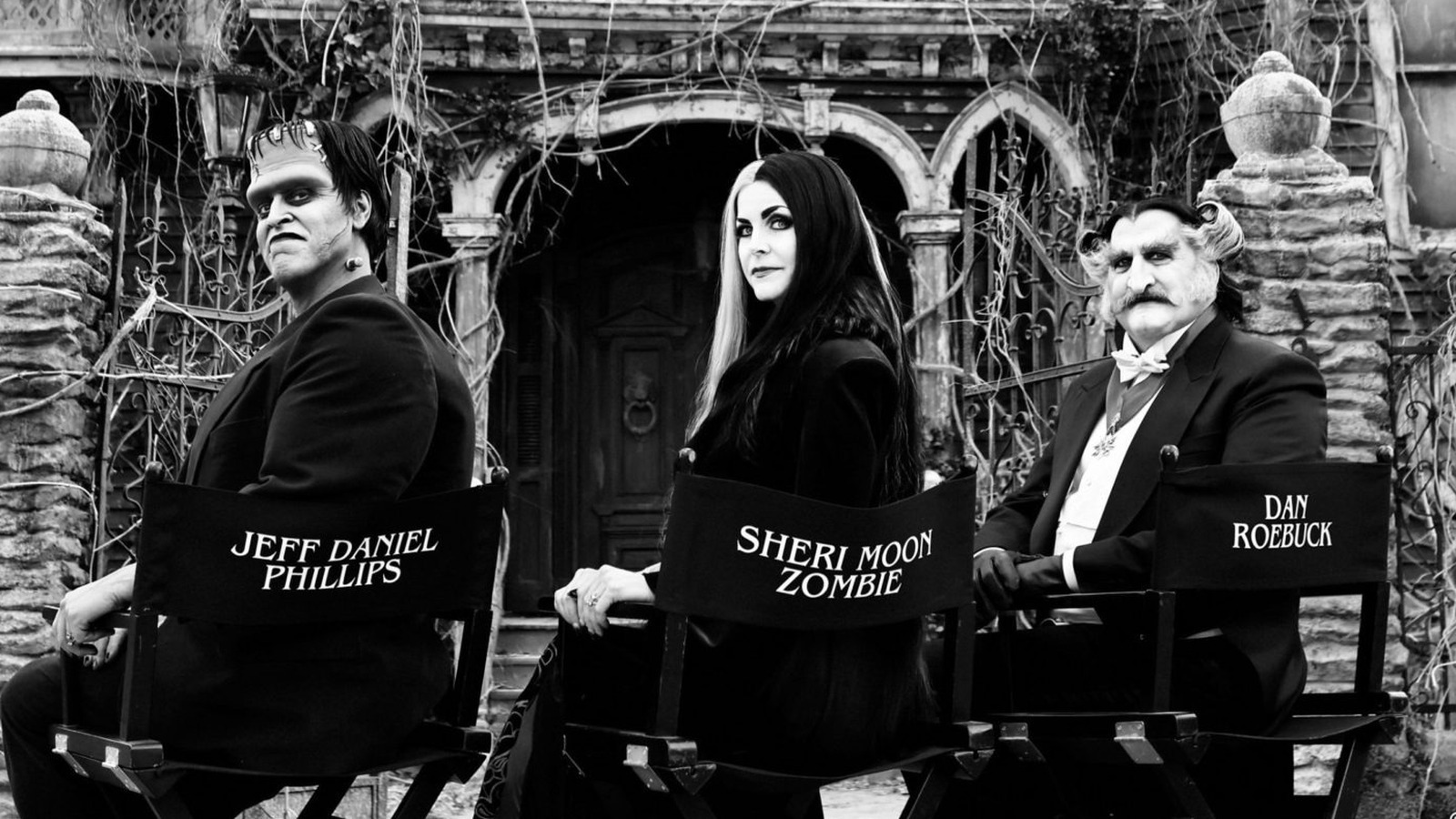 Rob Zombie's The Munsters Will Be Officially Rated PG
Zombie has assembled a wonderful cast of horror greats for "The Munsters," including Jeff Daniel Phillips ("Agents of SHIELD," "Halloween II") as Herman Munster, Sheri Moon Zombie ("House of 1000 Corpses", "Lords of Salem") as Lily Munster, Daniel Roebuck ("The Fugitive", "Matlock") as Grandpa, Richard Brake ("31", "Bingo Hell") as Dr. Henry Augustus Wolfgang, Catherine Schell ("Space: 1999," "On Her Majesty's Secret Service") as Zoya Krupp the Gypsy Queen, Sylvester McCoy ("Doctor Who," "The Hobbit") as Igor and Jorge Garcia ("Lost", "Nobody Knows I'm Here") as Floop, Dr. Wolfgang's hunchbacked assistant and Herman Munster's best friend.
Filmed in Budapest, the crew of Zombie recreated the iconic castle at 1313 Mockingbird Lane, ensuring the film was as authentic as possible. Rob Zombie truly and deeply loves "The Munsters," with his most famous song "Dragula" serving as a direct reference to the drag racing car "Drag-U-La" that Grandpa Munster makes in the episode "The Munsters: Hot Rod Herman". Zombie has been trying to get an adaptation of 'The Munsters' off the ground for over two decades, and the PG rating will hopefully prove to doubters that he's the right director for the job.