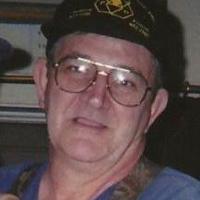 Rogert K. Yingling | Obituary
Roger K. Yingling, 72, of Imler-Osterburg, passed away peacefully on Saturday, January 8, 2022 at the Maybrook Hills Health and Rehab Center.
He was born on July 21, 1949 in Claysburg, the son of the late Harry and Mildred (Fetter) Yingling. He married Betty Black on September 13, 1968 in Claysburg.
Survive are his wife; one son, Joseph of Osterburg; a daughter, Christina, and a fiancee, James Leabhart, of James Creek; two granddaughters: Willa Flick, whom he raised as his daughter, and Kimberly Ritchey of Osterburg; two great-granddaughters: Emma and Aubrey; and one brother, Grover "Jesse" Yingling, and his wife, Nancy, of New Enterprise. He is also survived by a very special friend and partner in mischief, Allen "Gumby" Weyant.
He was predeceased by many brothers and sisters.
Roger worked for General Refractories and also as a security guard in Bedford Springs. He was a member of the Beaver Run Rod and Gun Club and loved hunting and his "olde hot rod" truck.
At the request of the deceased, there will be no visitation. A celebration of life will take place at a later date.
In lieu of flowers, memorial contributions can be given to the charity of your choice.
Arrangements by Leslie-Miller Funeral Home Claysburg, www.lesliemillerfuneralhome.com.