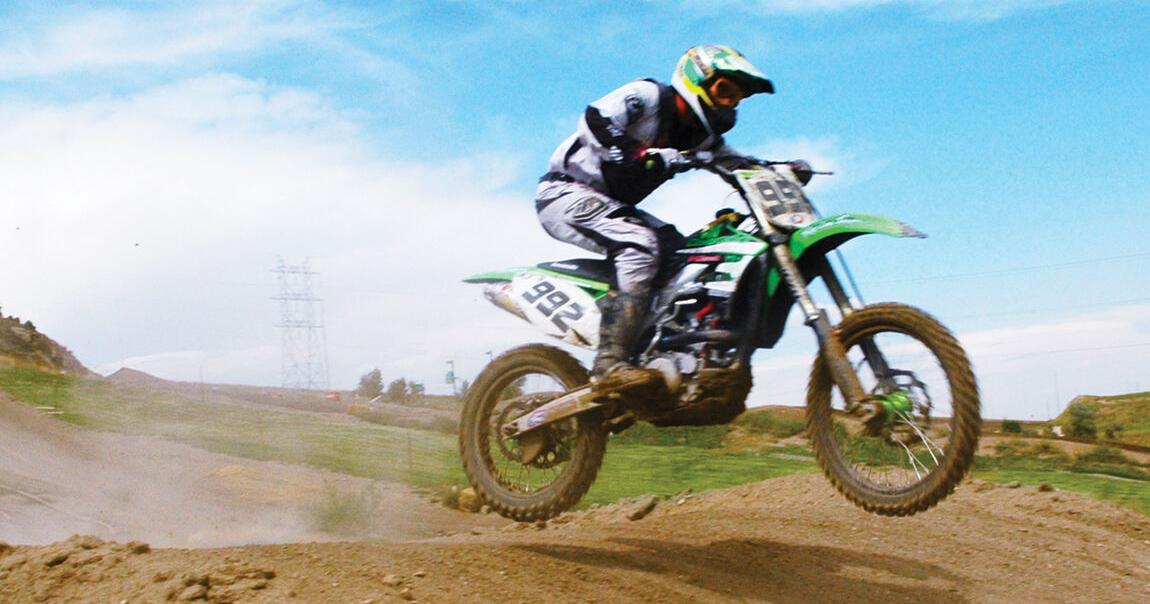 Utah man faces charges in Mormon Row motocross race | Regional News
JACKSON — A Utah man is facing federal charges for staging an unauthorized motocross race along Mormon Row in Grand Teton National Park. The incident happened in 2020, although investigators believe Jacob "Jake" Hobbs had held the race every year inside the park as early as 2011.
According to court documents filed in U.S. District Court earlier this month, Hobbs is charged with five counts of destroying factories, damaging property, failing to report an incident, injuring a historic landmark and driving. of an off-road motor vehicle.
The court filing indicates that Hobbs unlawfully operated a motor vehicle in an area that was not a park road, not in a parking area, and not on routes designated for off-road motor vehicle use.
In total, Hobbs faces up to 27 months in prison, a fine of up to $25,000 and up to five years probation.
Witnesses who saw dirt bikes on July 18, 2020, south of the Moulton barn also recorded video of the event as they drove south on Mormon Row, according to court documents.
The video showed a group of about 30 to 40 people appearing to break up a race course, bend chairs and move dirt bikes towards nearby vehicles.
Several juvenile riders were seen, as well as a professional photographer.
Hobbs was identified in the video in the middle of class speaking into a handheld microphone attached to a megaphone. The video, along with other videos and photos from the event, showed people holding racing flags as they guided motorcyclists. Footage also showed white trail markers on the ground identifying the course.
Park Ranger supervisor Alec Chapman, who is assigned to Teton Park, provided an affidavit alongside the filing. Rangers received a call from dispatch at 8:44 p.m. on race day but were unable to locate the group that evening, according to Chapman. He later determined, however, that it was an event held among friends who were staying at Gros Ventre Campground as part of an annual party.
Noreen Travers, the attorney representing Hobbs, said that Hobbs believed Mormon Row was on Bureau of Land Management property, her group stayed for an hour, and no official run was held.
Chapman described it as a formal race where at least two awards were given for Most Improved Driver and Run What Ya Brung.
Mormon Row holds special significance to the Jackson Hole area. Not only are its iconic turn-of-the-century buildings listed on the National Register of Historic Places, but it's also the site of a multi-year natural resource restoration project that aims to remove non-native invasive weeds and restore the area to a native. sagebrush steppe ecosystem.
The Grand Teton National Park Foundation has supported this restoration project since 2016 alongside the National Park Service. Maddy Johnson, the association's communications director, said $500,000 has been spent to restore native sagebrush habitat.
"This area is important habitat for elk, bison, pronghorn, moose, sage grouse and a variety of other wildlife, all of which are dependent on sagebrush steppe habitat," said a July 22, 2020 park press release. "The area damaged by dirt bikes was reseeded in 2019 following a collaborative effort between the National Park Service, the Grand Teton National Park Foundation, the National Fish and Wildlife Foundation and the Teton Conservation District."
Chapman said damage from the event was estimated at more than 4,000 square feet, and assessment and restoration costs were $3,690.96.
Chapman confirmed that a group site at Gros Ventre Campground had been booked by Jake Hobbs of Salt Lake City for July 16-20, although Hobbs has an Arizona driver's license. His reservation said he had been camping there for 11 years.
Fortunately for Chapman, the traces left by the group on social media were as clear as those left by their motorcycles.
Chapman identified Instagram posts showing a pit bike race along Mormon Row accompanied by the hashtag #boltsbday11.
Chapman believed the hashtag referred to Hobbs' 11 years in business, BoltsAction LLC, and that the race was being held to celebrate the company's anniversary.
Chapman also found more photos on Instagram from previous years, showing the event had been happening in the park since at least 2013, but likely even earlier.
He said in the court filing that "there are photos in the park dating back to 2011 based on social media and blog posts."